ITS-Z1, Ritopek, Belgrade
16 June - 21 July 2012. Opening on 16 June, 18h.
http://its-z1.org/ | www.code-flow.net/neighbours
Ha Za Vu Zu
Ha za vu zu is an artists group (in this project consisting of Güneş Terkol, Güçlü Öztekin, Özgür Erkök) that aims at making the artistic process simple and practical. Their artistic flexibility offers the possibility to react in a focused way depending on the situation. Ha za vu zu is on a constant search for activities that will set free energies for the group and turn them into a potential for the further process.
Crying Tools
Performance, 2009-2012
Ha Za Vu Zu invites you to cry together and listen to crying themed songs at the opening.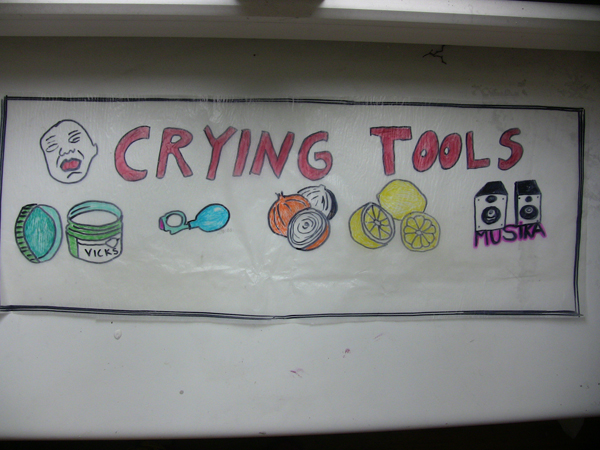 Ha Za Vu Zu, Crying Tools, 2009-2012